"BAKUON" screening Roger Rabbit
●2nd November 12:00 Theater1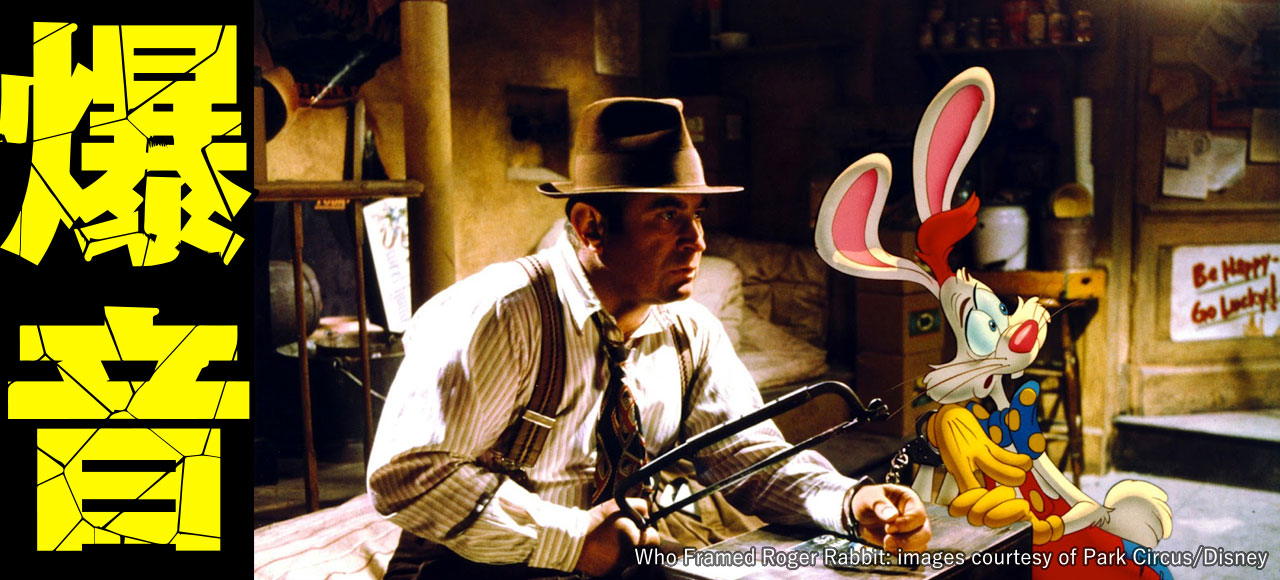 Sounds Change the World.
In Roger Rabbit, Steven Spielberg and Robert Zemeckis successfully worked together in collaboration with Touchstone Pictures. The groundbreaking interaction between the live and the animated characters gave the film a positive worldwide reception. Richard Williams, a legendary animator as well as the animation director of the film, brought in the rich dynamics of animation, along with lots of references to classic cartoon animation. Bakuon Screening animates this monumental work again here in this festival.
A Screening with an Audio System used in Live Concerts

Bakuon (explosive sound) Screening is an experimental way of screening films. It doesn't use the speakers installed in a movie theater; instead, it uses an audio system usually found in live concerts, which is set up especially for the screening.
Powerful and Delicate Sound

With dynamics that cannot be achieved in normal audio settings, Bakuon Screening offers the audience a thrilling experience; after all, a change in sound can even change the way we watch films. During Bakuon Screening, one will be able to listen to the subtlest sounds that you would otherwise miss. It's a perfect combination of powerfulness and delicateness.
Bakuon Means the Best Sound

Bakuon doesn't mean just a loud sound. It is also a way to search for the best sound a film can have, as it attempts to find out where the core of the sound exists, so that the essence of the film can be revealed.
Synopsis
Toon star Roger is worried that his wife Jessica is playing patty cake with someone else, so the studio hires detective Eddie Valiant to snoop on her. But the stakes are quickly raised when Marvin Acme is found dead and Roger is the prime suspect.
Animation Director
Richard Williams
During his more than 50 years in the business British based Richard Williams has been one of the true innovators and serves as the link between the Golden Age of animation by hand and the new computer animation successes. Williams has won 3 Oscars, 3 British Academy Awards and over 250 other international awards. Perhaps even more important has been his dedication to passing along his knowledge to a new generation of animators so that they in turn can push the medium in new directions.
Information
Director: Robert Zemeckis
Animation Director: Richard Williams
Excecutive Producers: Steven Spielberg, Kathleen Kennedy
1988/USA/104min/Blu-ray/English dialogue/Japanese subtitles

Who Framed Roger Rabbit: images courtesy of Park Circus/Disney