"Bakuon" screening STEAMBOY
●1st November 14:30 Theater 1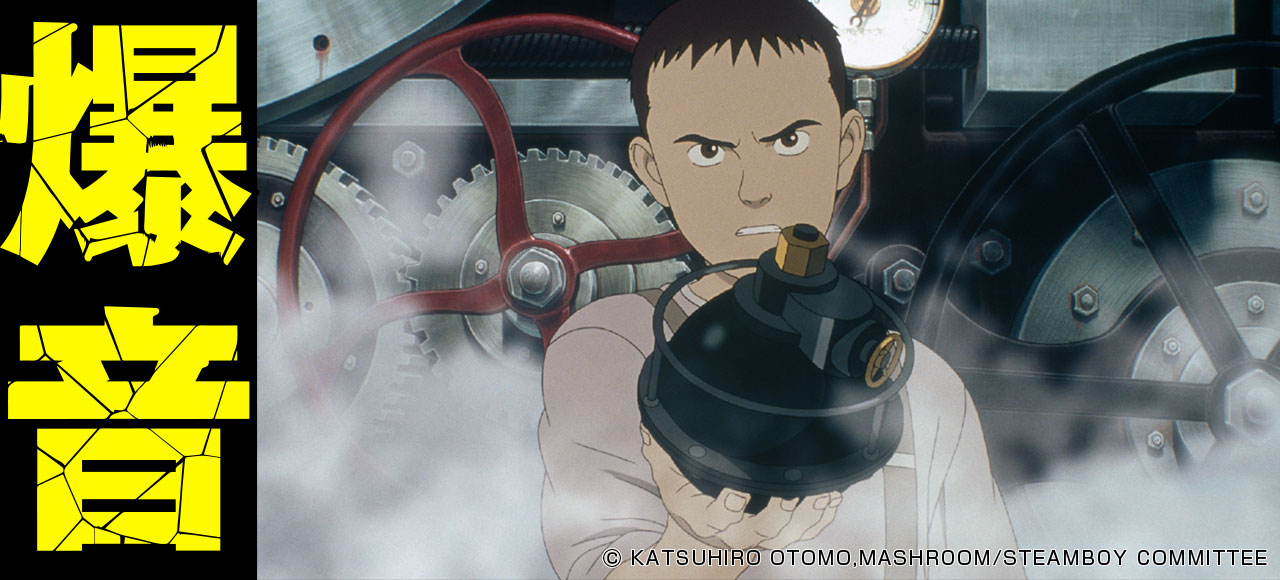 Sound Changes the World.
Last year, the Bakuon Screening of Akira was a shocking experience for everyone who attended it. This year, we present another animated feature by Katsuhiro Otomo: Steamboy, the result of nine years of production and a budget of 2.4 billion yen. In 2015, the film will be revived and transformed by Bakuon Screening.
A Screening with an Audio System used in Live Concerts

Bakuon (explosive sound) Screening is an experimental way of screening films. It doesn't use the speakers installed in a movie theater; instead, it uses an audio system usually found in live concerts, which is set up especially for the screening.
Powerful and Delicate Sound

With dynamics that cannot be achieved in normal audio settings, Bakuon Screening offers the audience a thrilling experience; after all, a change in sound can even change the way we watch films. During Bakuon Screening, one will be able to listen to the subtlest sounds that you would otherwise miss. It's a perfect combination of powerfulness and delicateness.
Bakuon Means the Best Sound

Bakuon doesn't mean just a loud sound. It is also a way to search for the best sound a film can have, as it attempts to find out where the core of the sound exists, so that the essence of the film can be revealed.
Synopsis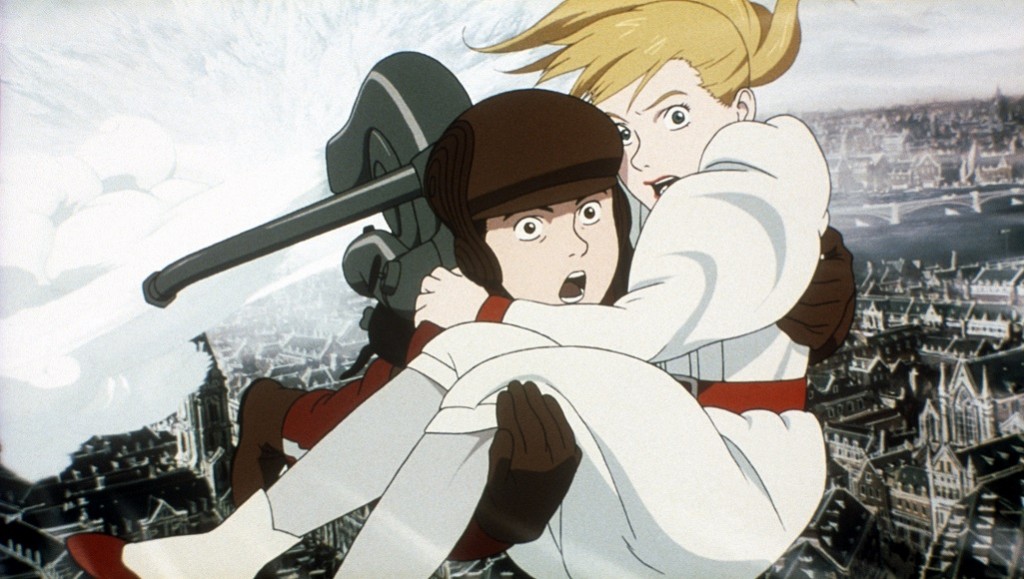 In the middle of the 19th century, the very first World Exposition is about to take place in England. Ray is a boy who loves inventions. He is the son of Eddie and the grandson of Lloyd. Eddie and Lloyd are inventors and travel to America for their research. One day, Lloyd sends a mysterious metallic ball to Ray. Soon, Ray is visited by some men who claim to be representatives of the O'Hara Foundation, the organization that invited Eddie and Lloyd to America. Ray escapes when they try to steal the ball but he is eventually captured and imprisoned in one of the pavilions of the Expo. There, he meets with Eddie, who was supposed to be in the US. Eddie tells Ray the secret of the ball: It compresses and conceals extremely high-pressure steam and that is why it's called the "Steamball." It is a surprising invention that can change the course of history.
Information
Original Story, Script, Direction: Katsuhiro Otomo
Script: Sadayuki Murai
Music: Steve Jablonsky
Production: Sunrise
Distribution: Toho
2004/Japan/126min/35mm/Japanese Dialogue
© KATSUHIRO OTOMO,MASHROOM/STEAMBOY COMMITTEE