Band of Ninja
●2nd November 12:30 Theater 2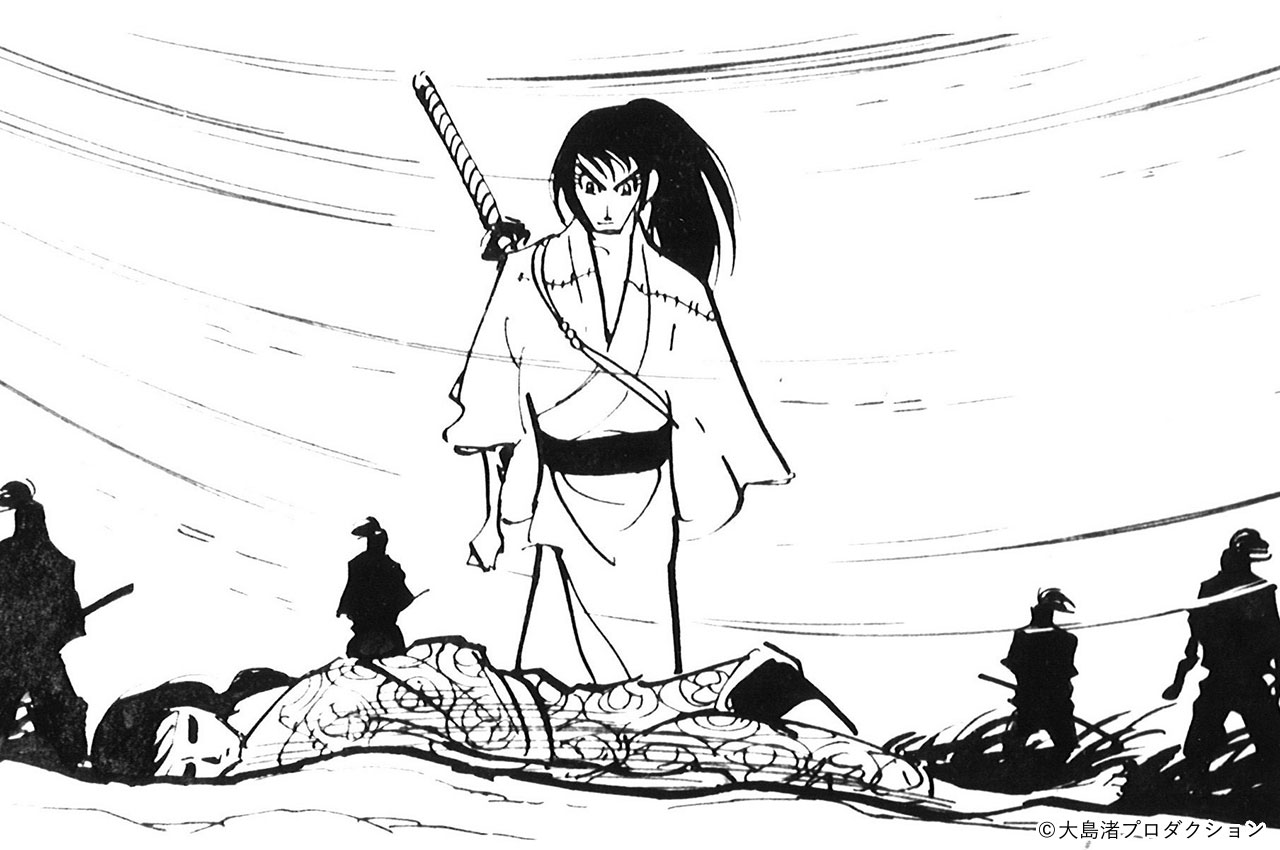 The only animated film by Nagisa Oshima
"I really want people who conceal a fire in their hearts and blood to watch this film." Nagisa Oshima

A super-experimental animated adaptation of the Japanese legendary comic artist Sanpei Shirato's epic masterpiece, this film incorporates a huge amount of still photography (created by filming drawings from the original comic), while keeping sound effects and music to a minimum and making the characters' individual voices become very powerful. The voice actors are Hosei Komatsu, Kei Yamamoto, Fumio Watanabe, Shigeru Tsuyuki, Akiko Koyama, and Shoichi Ozawa: the regular line-up from Oshima's filmography. Destroy idleness! Kill the drop-offs! It is the red color of blood that makes history.
Synopsis
The story is set during the reign of Yoshiteru Ashikaga, the 13th Shogun (general) of the Muromachi period. In the third year of Eiroku (1560 A.D.), Mitsuharu Yuki, the lord of Mogami-Fushikage Castle in Ohshu-Dewa, is violently killed in a plot devised by his minister, Shuzen Sakagami. A few years later, near Fushikage castle, a tsujigiri (murderer) terrorizes the people. The tsujigiri turns out to be Jutaro, Mitsuharu's son, who is seeking revenge by killing Shuzen. Hotaru-bi, a ninja and the sister of Shuzen, attacks Jutaro but is interrupted by another ninja who call himself Kagemaru. Who is Kagemaru and what is his goal?
Director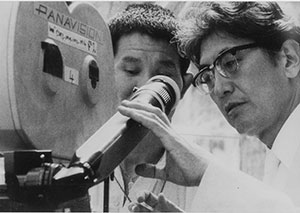 Nagisa Oshima
Nagisa Oshima was born in Kyoto on March 31, 1932. After graduating from the Law department of Kyoto University, he started work at Shochiku's Ofuna Studio. In 1959, he debuted A Town of Love and Hope. The following year, Cruel Story of Youth won the Directors Guild of Japan's New Directors Award. Since then, he has been regarded as one of the top directors of the Japanese Nouvelle Vague. After resigning from Shochiku when the distribution of Night and Fog in Japan was cancelled, he established an independent studio called So-Zo Sha and directed films including Violence at Noon, Sing a Song of Sex (A Treatise on Japanese Bawdy Songs), Death by Hanging, and The Ceremony. All of the films he made after 1968 were distributed internationally. In 1975, he founded Oshima Productions Ltd. In the Realm of the Senses, an international co-production between Japan and France, was acclaimed at Cannes and won several awards, including the Special Prize at the Chicago Film Festival and a BFI Award. In 1978, Nagisa Oshima won the Best Director Award at Cannes for Empire of Passion. He made another two internationally co-produced films: Merry Christmas, Mr. Lawrence (UK/Japan/New Zealand) and Max, Mon Amour (France/Japan). Despite suffering a cerebral hemorrhage, he finished Taboo in 1999. Oshima received the Ministry of Education Award and Medal with Purple Ribbon in 2000, as well as a Mainichi Art Award and L'Ordre des Arts et des Lettres (le grade de commandeur) in 2001. His wife is the actress Akiko Koyama. Oshima died from pneumonia on January 15, 2013.
Information
Director:Nagisa Oshima
Original:Sanpei Shirato
1967/Japan/117min/35㎜/Japanese dialogue
© 大島渚プロダクション