International Competition 1
●31th October 16:45 Theater1
●2nd November 12:15 Theater3
Life with Herman H. Rott
Director : Chintis Lundgren
2015 / Estonia,Croatia,Denmark / 0:11:06 / Chintis Lundgreni Animatsioonistuudio
Herman is a rat who enjoys heavy drinking, loud grind music and chess. He doesn't care much for cleaning and the disorder in his apartment only makes him feel more at home.
One day a very tidy cat who has a weakness for messy macho-men, decides to move in. She also brings a vacuum cleaner, a piano, and what's worse - a collection of classical music records.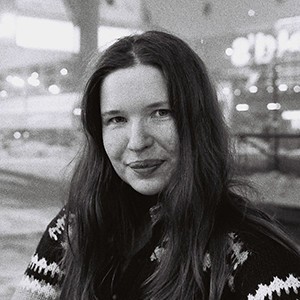 GUEST
Chintis Lundgren
Chintis Lundgren (b. 1981) is and Estonian animation director. She started in 2008 as an independent author and since 2011 she runs her own animation studio called Chintis Lundgreni
Animatsioonistuudio. She is also a co-funder of Adriatic Animation, a new animation studio based on the coast of Croatia.
guest
Pineapple Calamari
Director : Kasia Nalewajka
2014 / United Kingdom / 0:09:21 / National Film and Television School
Pineapple Calamari dreams of being a horse racing champion. He lives with two inseparable women who share a very special connection. But when tragedy befalls this happy family, their social dynamic takes a drastic turn to the unexpected.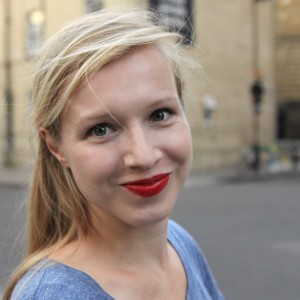 Kasia Nalewajka
Born in gloomy Warsaw Kasia Nalewajka studied Natural Sciences then Graphics. Combining her bizarre curiosity towards animals and an interest in pictures and illustration, she developed a passion for animated films. She mastered her puppet animation skills in the famous film studio Se-Ma-For (Lodz, Poland) where she later directed and animated an award winning music video. Sponge Ideas (co-directed by Paulina Szewczyk) was made for the Polish-Argentinian band Paris Tetris and is a surrealist film about a difficult friendship. After moving to the UK, she studied Directing Animation at the National Film and Television School, where she explored a whole variety of animation techniques and gained substantial experience in directing and supervising a large team of artists. Her graduation film Pineapple Calamari premiered at The British Film Institute and is currently in festivals. Presently working on the development of animated documentary series. Interested in squids.
Monkey Love Experiments
Director : Ainslie Henderson,Will Anderson
2014 / United Kingdom / 0:09:00
Inspired by love, a misguided monkey believes he is destined for the moon.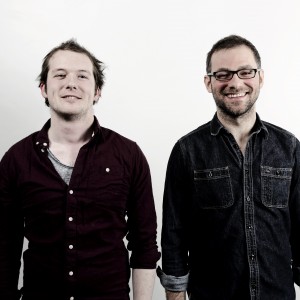 GUEST
Ainslie Henderson,Will Anderson
Ainslie Henderson is a writer/director/animator/who in, 2012 was awarded a BAFTA for his co-writing of 'The making of Longbird' Ainslie's film "I Am Tom Moody" Was nominated for the 2014 BAFTA and has currently won over 30 international festival awards, including; Best British short at Encounters, Disney, best student film at Ottawa and the special jury prize at Annecy. Ainslie has a particular love for stop frame animation and is currently freelancing in Edinburgh.

Will Anderson is a BAFTA winning Writer/Director and Animator from the Scottish Highlands. Currently living in Edinburgh, Will specialises in design & character animation for film and television. Will has worked in many professional productions, ranging from feature-length documentary films, to short animation series for both children's and adults' television entertainment. His short 'The Making of Longbird' has screened at over 50 Film festivals, picking up prizes at Warsaw Film Festival, Brooklyn Film Festival, Edinburgh International Film Festival, as well as Stuttgart, Annecy, and London International Animation Festivals.
guest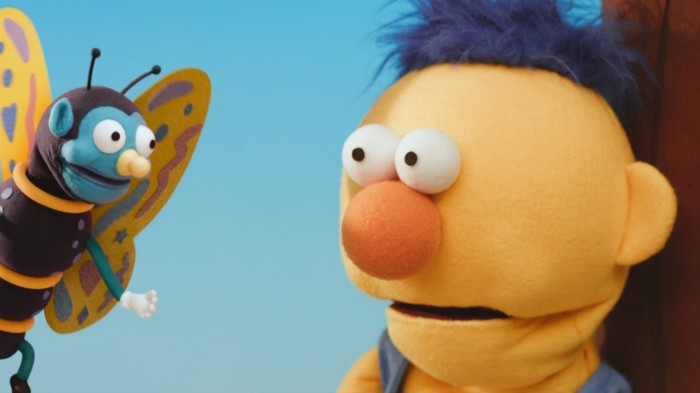 Don't Hug Me I'm Scared 3
Director : Becky Solan and Joseph Pelling
2014 / United Kingdom / 0:06:07 / BLINK INDUSTRIES
Maybe I could hold your hand? And together we can understand…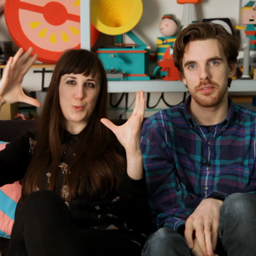 GUEST
Becky Solan and Joseph Pelling
Becky & Joe, dubbed animation 'super-duo' by It's Nice That, are Becky Sloan and Joseph Pelling. They are directors on a mission to make the world more fun, armed with an adventurous hand-made approach to animation and an absurdist sense of humour. Individually, Becky and Joe have lent their talents to a diverse list of clients including Nickelodeon, Cartoon Network, Channel 4, BBC and Selfridges, as well as directing sequences in the new feature-length Graham Chapman biopic 'A Liar's Autobiography'. Together, they aim to create work with an original new voice, bringing their colourful imaginations to life through experimental craft-focused techniques and tactile materials such as plasticine and felt.
guest
Snowfall
Director : Conor Whelan
2015 / Ireland / 0:04:48
Snowfall is the story of an anxious young man who has a moving experience at a friend's house party. It's a story of fleeting love, of mixed emotions, and of how we interact with each other.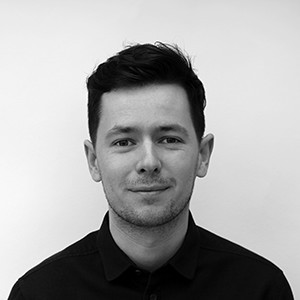 GUEST
Conor Whelan
Conor Whelan is an animator and designer living in Dublin. He studied Visual Communication at the National College of Art and Design and graduated in 2012, and since then has been animating in production houses. Snowfall is his first short film.
guest
Uncanny Valley
Director : Paul Wenninger
2015 / Austria, France / 0:13:30 / Jérôme NUNES, FILMS DE FORCE MAJEURE, Jean Laurent CSINIDIS, Gabriele KRANZELBINDER, KGP KRANZELBINDER GABRIELE PRODUCTION, Marie TAPPERO, KABINETT AD CO., Paul WENNINGER / FILMS DE FORCE MAJEURE, Jérôme NUNES
In Uncanny Valley, we are at once bombarded by the psychological and physical intensity of a battle fought between desperate soldiers during the First World War. Within the horizon of a physiological apparatus and a gaze towards war, Uncanny Valley develops a dramaturgy of the image interrupted, a stuttering picture that interrupts the narrative structure of the scenic sequence. Each frame of this animated live action piece reveals its own painful yet detailed moment, resistant to the synthetic image of history. The culminating effect of the narrative performance reveals numbing futility of war, the agony of conflict and survival, the discovery of brotherhood, and madness of it all.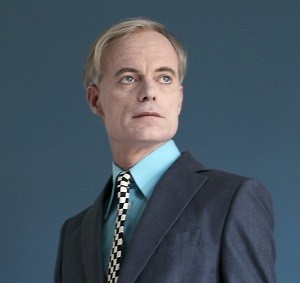 Paul Wenninger
Born 1966 in Vienna. Freelance dancer, author of choregraphical pieces, stage designer and musician. Collaborations with various choreographers and companies, e.g. with Cie. Catherine Diverrès at Centre Choreographique National de Rennes et Bretagne and Theatercombinat Vienna, Claudia Bosse. Together with the choreographer Loulou Omer he founded Kabinett ad Co. in 1999, a working platform for artist of various art disciplines.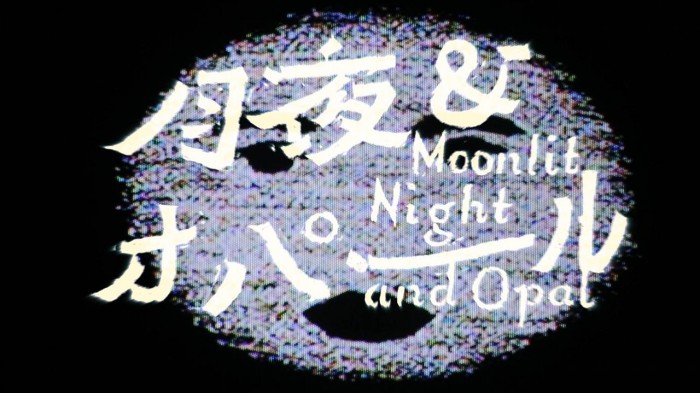 Moonlit Night and Opal
Director : ShiShi Yamazaki
2015 / Japan / 0:03:23 / Tokyo University of the Arts
Half asleep with my eyes closed, my conscience flies beyond time and space and I transform myself to all the life forms existing. I become the universe and the universe becomes me, until I fall asleep.... It is a song to pray for the existence of heart and soul at an awakening.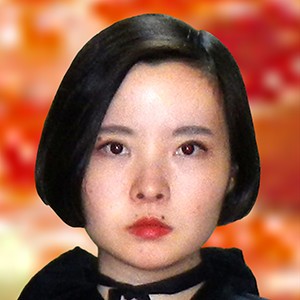 GUEST
ShiShi Yamazaki
ShiShi Yamazaki has developed her practice hand-drawing animation, exploring painting, drawing, collage, sculpture, printmaking, and installation art as well as fashion and product design. Her works has been seen in commercial movie such as Prada and Shiseido. She lives in Tokyo, currently has been working on her lifelong project [Mask] , which she create a face mask every day.
guest
World of Tomorrow
Director : Don Hertzfeldt
2015 / United States / 0:16:00 / Bitter Films
A little girl is taken on a mind-bending tour of her distant future.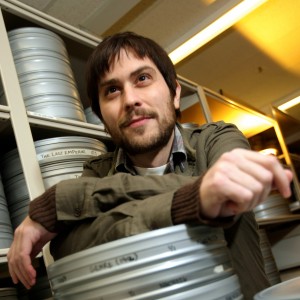 Don Hertzfeldt
Don Hertzfeldt is an Oscar-nominated American independent filmmaker whose animated films include It's Such a Beautiful Day, The Meaning of Life, Billy's Balloon, and Rejected. His work has played around the world, receiving over 200 awards, and recently made a special guest appearance on The Simpsons. Seven of his films have screened in competition at the Sundance Film Festival, where he is the only filmmaker to have won the overall Grand Jury Prize for Short Film twice. His first feature film, It's Such a Beautiful Day, was named by several critics as one of the Top Ten Films of 2012. In 2014, Time Out New York named It's Such a Beautiful Day # 16 on their list of the "100 Best Animated Movies Ever Made."