International Competition 3
1st November 12:30 Theater3
●2nd November 16:15 Theater1
Storm Hits Jacket
Director : Paul Cabon
2014 / France / 0:13:27 / Vivement Lundi!
A storm reaches the shores of Brittany. As nature turns wild, two young scientists get caught up in the chaos. Espionage, romantic tensions and mysterious events clash with enthusiasm and randomness.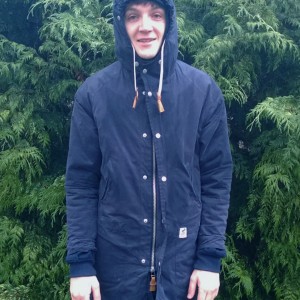 Paul Cabon
Born in Brest in 1985, Paul Cabon is a young French animator and director. His student film, Sauvage, was awarded the special prize by the student film jury at the Annecy International Animated Film Festival in 2010, as well as receiving a special mention in Bruz and the Optical Theater prize at the Fresh Film Festival in Prague. Since finishing university he has worked as animator, writer and layout man for the series Michel at the Folimage studios. He also collaborates as an illustrator with different fanzines. Storm Hits Jacket is his first professional short film.
Bendito Machine V - Pull the Trigger
Director : Jossie Malis
2014 / Spain / 0:11:54 / Zumbakamera Films / Autour de Minuit, France
An exotic traveler comes from far away to discover the beauty of a supposedly unexplored territory. Instead, he finds himself in the middle of a turbulent conflict. Trapped against his will, he must wait patiently until the storm has passed.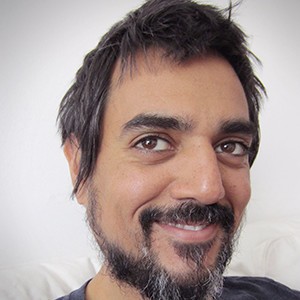 Jossie Malis
Jossie Malis (1976) is an illustrator, animator and filmmaker of Peruvian-Chilean origin and director of the studio Zumbakamera, sending signals to the outer space from the island of Mallorca (Spain). With special passion for the imaginary which incorporates machines and the cosmos, he is dedicated since 15 years to the creation of short films, music videos, series such as the award-winning "Bendito Machine" and all kinds of audiovisual projects. He has participated as a jury member in different international film festivals such as Animatou or Animabasauri and his short films have been selected in numerous festivals around the world such as Annecy, BAF and SICAF, receiving a long list of distinctions. His work is an acute commentary on humans and their weaknesses, their machines, their fears and the mysteries of the universe.
LUCY
Director : Evert de Beijer
2015 / Netherlands / 0:09:45 / Stichiting IJssel Producties / KLIK Distribution Services
4 Million year old Lucy comes alive in the imagination of a boy, when he visits a paleological exhibition wih his parents. She takes him on a short excursion to the prehistory, populated by exotic prototypes in the early evolution.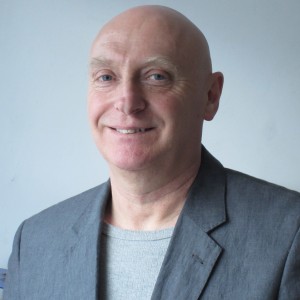 GUEST
Evert de Beijer
Evert de Beijer (Driehuis, 1953) studied graphic design at the Graphic School and the State Academy of Fine Arts in Amsterdam where he became interested in photography and animated filmmaking. He enrolled at The Netherlands Film and Television Academy to study camera and directing. He gained critical acclaim with his second film The Characters (1986) winning awards in Chicago, Zagreb and Paris, while the Dutch animated film community elected the film as the Best Dutch Animated Film of the 20th Century. Stimulated by this success, he developed his drawing and film style, and acquainted himself with 2D and 3D computer animation graphics and sound. Along with working on his own films, he has coached animated film projects at the Willem de Kooning Academy in Rotterdam and the NIAF ateliers in Tilburg.
guest
Teeth
Director : Tom Brown, Daniel Gray
2015 / Hungary,United States,United Kingdom / 0:05:56 / a Holbrooks production
Things of worth are often neglected in favour of that which is more immediately gratifying. Unfortunately, things that are neglected are often lost forever. The life of a misguided and intensely focused man, chronicled through his oral obsessions.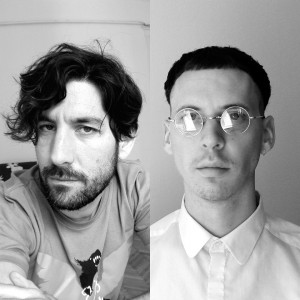 Tom Brown, Daniel Gray
Directing duo Tom Brown and Daniel Gray met at film school, their graduation film, "t.o.m." won numerous awards across international film festivals. Although they now live in New York and Budapest, they continue to work together, under the name of Holbrooks, across continents and time zones.
Trusts & Estates
Director : Jeanette Bonds
2013 / United States / 0:04:56 / CalArts / GLAS Animation
Trusts & Estates is a hand-drawn animated documentary satire adapted from a conversation overheard in a Santa Monica restaurant in 2011. Four lawyers engage in a bantering dinner conversation that quickly devolves into a grotesque and brutal comedy of cruelty and hypocrisy.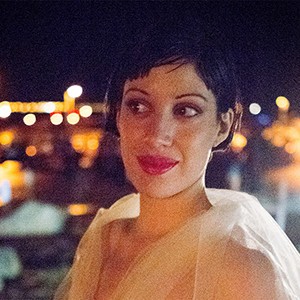 GUEST
Jeanette Bonds
Jeanette Bonds is a writer and independent animator living in Los Angeles. She is co-founder and director of GLAS Animation, an animation festival and resource for, innovative, and independent animators across the globe. Her films have been featured at Encounters Short Film and Animation Festival, London, Seoul, Holland, and Melbourne International Animation Festival, and in 2014 was nominated for an Annie Award.
guest
The Pride of Strathmoor
Director : Einar Baldvin
2014 / United States / 0:08:32 / University of Southern California
Extracts from the journal of Pastor John Deitman, Strathmoor, Georgia. June & July, 1927.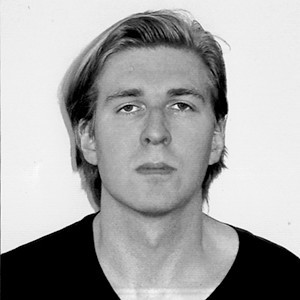 GUEST
Einar Baldvin
Einar Baldvin was born in Reykjavík, Iceland. A CalArts and USC graduate, his animated shorts have played all around the world, including at Annecy, Ottawa and Hiroshima animation festivals as well as Telluride Film Festival. His latest film 'The Pride of Strathmoor' won the jury price for best animated film at Slamdance 2015 as well as The Grand Jury Award for Best Animated Short at Florida Film Festival 2015.
guest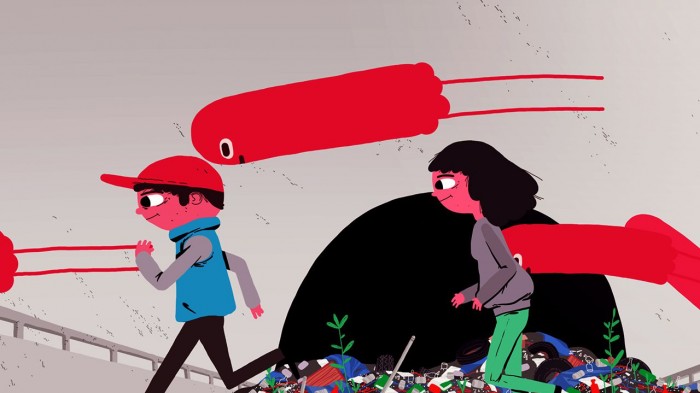 The Jump
Director : Charles Huettner
2013 / United States / 0:02:32
Two kids base jump from a bridge, and explore death.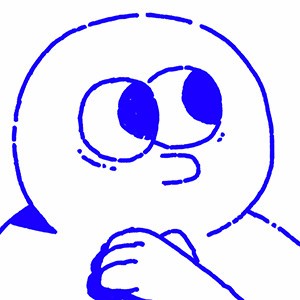 GUEST
Charles Huettner
Charles Huettner is an animator and illustration artist from Pennselvania, USA.
guest
Marilyn Myller
Director : Mikey Please
2013 / United Kingdom,United States / 0:06:06 / BLINK INDUSTRIES / HORNET FILMS
Marilyn's trying really hard to make something that is good. For once her expectations and reality are going to align, perfectly. No, it will be even better than she imagined. It will be epic. It will be tear jerkingly profound. It will be perfecter than perfect. Nothing can go wrong.
Mikey Please
Mikey is a London based animation writer and director. In 2010 he completed a Masters in Direction for Animation at London's Royal College of Art, funding it with commissions from Virgin, Rough Trade, Ninja Tune and a promo for Universal Records clocking over 7 million online views. His thesis film The Eagleman Stag premiered at the 2011 Sundance Film Festival, went on to win a BAFTA and numerous other accolades , including top awards at SXSW, Seattle, LA and Chicago International Film Festivals and the AFI, as well as showing at over 400 festivals and public screenings. Short-listed for an Academy award, The Eagleman Stag was Short of the Week's Film of the year.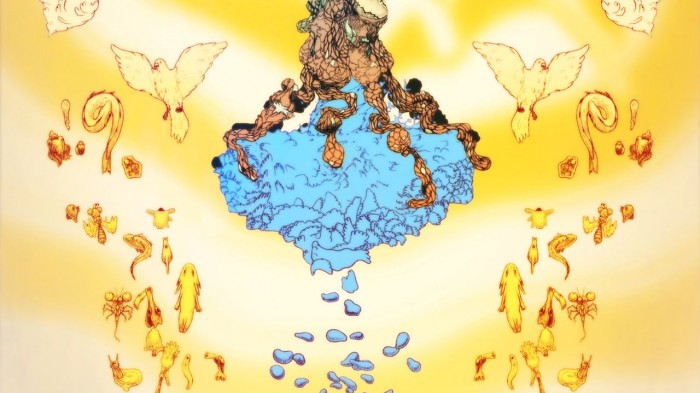 Totem
Director : Caleb Wood
2014 / United States / 0:02:09 / Individual, Adult Swim, Off The Air
A celebration of anima.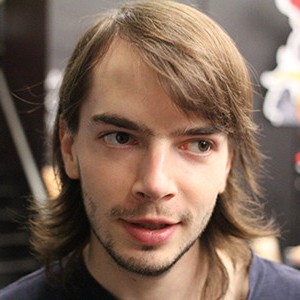 GUEST
Caleb Wood
CALEB WOOD is an independent animation artist and moving image enthusiast. He received a BFA in Film/Animation/Video at the Rhode Island School of Design in 2011, and has since gone on to show work internationally and continue making animated films.
guest
Unhappy Happy
Director : Peter Millard
2015 / United Kingdom / 0:07:07
I get up and have breakfast. Don't get old. Im so Unhappy Happy.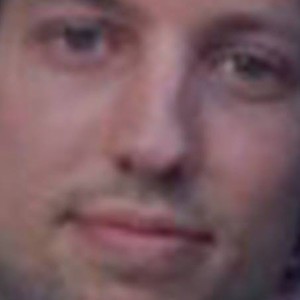 GUEST
Peter Millard
Peter Millard is from the Malvern Hills in England but is now based in South London after studying at the Royal College of Art. His absurdist hand painted short animations have been exhibited and shown internationally at several international film festivals and galleries including retrospectives in Japan.
guest
maku
Director : Yoriko Mizushiri
2014 / Japan / 0:05:26 / CaRTe bLaNChe
Kyōgen stage/Eye specialist's examination room/Sushi counter. In each space two people meet. Their physical distance is contrasted by a flurry of emotions they each experience. Feelings of the most diverse kind, alternating between fear and fascination, tenderness and sanctuary, flare up and are immediately put into practice. I try to somehow blend and connect them.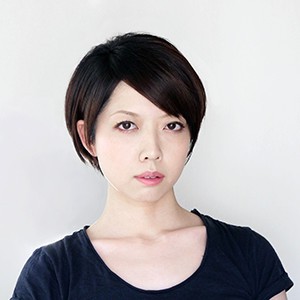 GUEST
Yoriko Mizushiri
Yoriko Mizushiri (1984) is a freelance film director with five years' experience in the field since graduating from the Joshibi University of Art and Design in Japan. She mainly works in animation.
guest