International Panorama 1
●31st October 18:30 Theater2
●2nd November 14:15 Theater3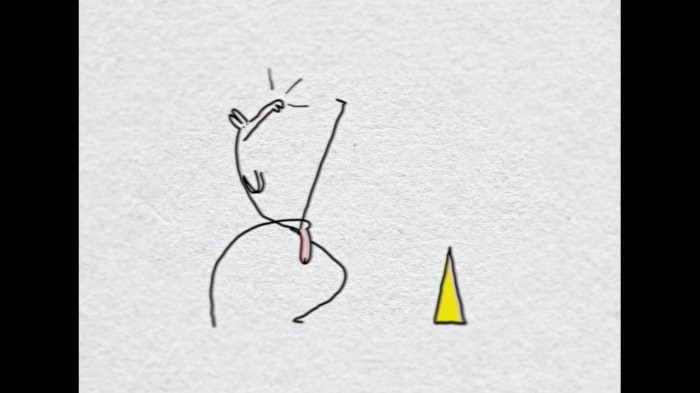 Penismouse
Director : Kristof Babaski
2014 / Poland / 0:05:55 / Polish Film Club
An extroverted mouse wants to play. Myszochujek', a playfully racy animated film about censorship & control, was made in 1957 by little known Polish director, Kristof Babaski. Formally lost in the archives, The Polish Film Club have restored, remastered & released it in 2014 in HD.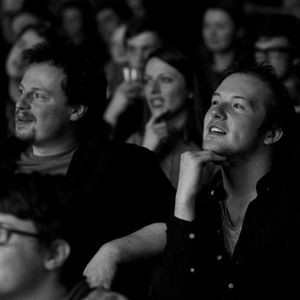 Kristof Babaski
The film would not have seen the light of day if it had not attracted the attention of film archivist Ankia Jarynka (Polish Film Club). Ms. Jarzynka had heard about the film through word of mouth while attending the 'Forgotten Stories' film & television exhibition in Warsaw in 2009. She has worked tirelessly for 3 years in finding the original print, restoration, securing all exhibition & distribution rights, and releasing it for the first time to festivals and online.
We think you'll really enjoy a slice of history in the making.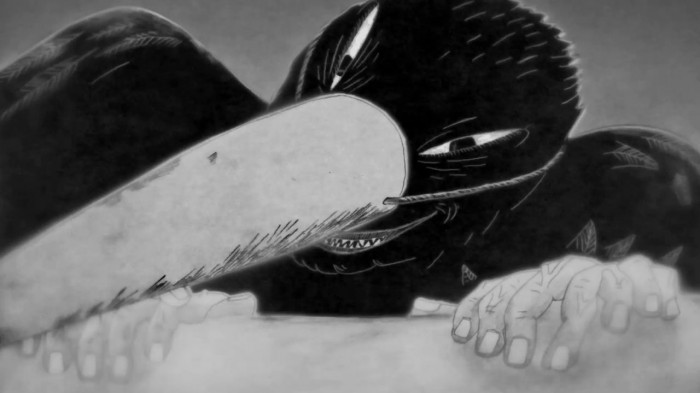 Chulyen, a crow's tale
Director : Cerise Lopez, Agnès Patron
2015 / France / 0:20:00 / Ikki Films
Up there, so close to the pole, Chulyen is bored. Half man, half crow, with his pitiless eyes he cuts the world into pieces. When Chulyen covets a giant's kayak, he comes down from the air to charm and deceive him. When Chulyen is starving, he devours alive a plump, pudgy, delicious youngs seal. But the wind rises, and the spirits of the forest are at his heels. This time, Chulyen won't get out of it unscathed. Unless...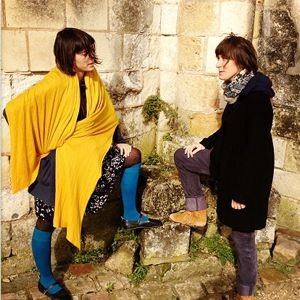 Cerise Lopez, Agnès Patron
Cerise LOPEZ
Filmography available on vimeo babouchka vimeo.com/babouchka/vidéos

Agnès PATRON
Filmography available on cargocollective.com/agnespatron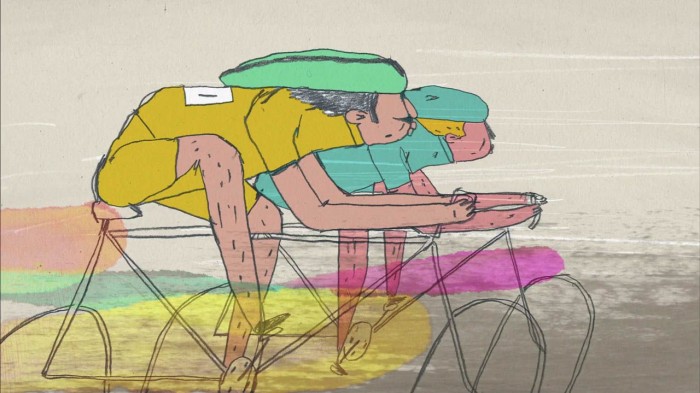 Velodrool
Director : Sander Joon
2015 / Estonia / 0:06:11 / Estonian Academy of Arts
An addicted biker runs out of cigarettes. He joins a race to get more, but has to take help from some peculiar people in the audience to stay in the competition.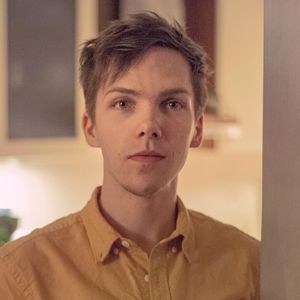 Sander Joon
Sander Joon (born 1990) is an animator and a VJ artist, who lives, studies and works in Tallinn. He got animation bachelor's degree in Estonian Academy of Arts in 2015. He worked at SmileMotion from 2010 and from 2015 works in Nexd as an animator. In 2011 he started to create visuals with Mikk Mägi under the name of GIF Visuals. He does 2D/3D digital animation, traditional hand-drawn animation and puppet animation. Sander concentrates on coherent design and uses animation to create surrealistic world spiced with humor. At the moment he's working on his new film.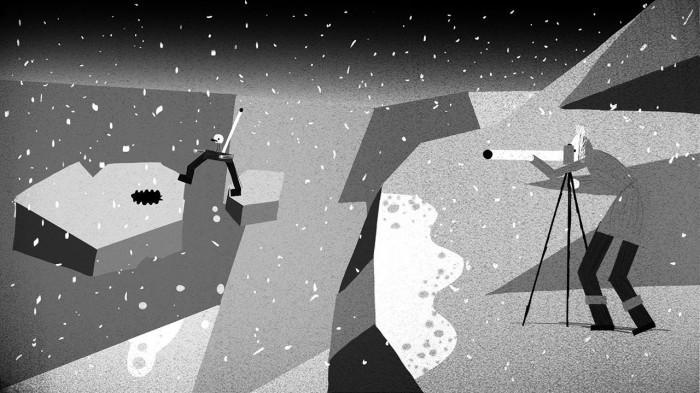 Isle of Seals
Director : Edmunds Jansons
2014 / Latvia / 0:06:00 / Atom Art / Atom Art
In the middle of a grey sea there is a grey isle. On this grey island grey hunters live. The life is simple and harsh. Seals and hunters live together in a cruel balance. One day, the Photographer arrives to document this everyday life. For him it turns out to be deadly complicated.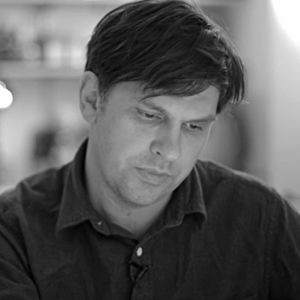 Edmunds Jansons
Edmunds Jansons works as animation film director and graphic designer. He co-founded the film studio Atom Art in 2001. His animation films Springtime in Crow Street (2009), How Shammies Bathed" (2010), "International Father's Day" (2012) and "Choir Tour" (2012) have been selected in many film festivals all over the world. Spring 2012 Edmunds graduated Estonian Academy of Art and now is master of Animation. Beside his initial work Edmunds is recognized and beloved children's book illustrator.
Work In Progress – Faces
Director : Tamás Patrovits
2015 / Hungary / 0:02:50 / Reanimation Studio / Reanimation Studio
Graphic faces flare and morph into one another to the rising rhythm of the music, which was played on found and recycled objects. The original charcoal drawings were made blindfolded by an artist collective.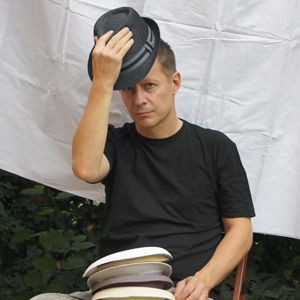 Tamás Patrovits
Tamás Patrovits (b. 1968, Budapest) animation film director, cartoonist and animation professor graduated from the Faculty of Animation of the Hungarian College of Arts and Crafts (today MOME) in 1994. In 1994 he spent three months at Halas & Batchelor Studio with a John Halas scholarship. Since 2004 he has been the co-founder and president of the association Manifeszt (Professional and Interest Association of Hungarian Animation Film Makers) and ASIFA Hungary. He is the head of the Illyés Animation Academy, one of Hungary's leading animation school. With Anna Ida Orosz he was the co-founder of Primanima World Festival of First Animations, which has been organized annualy since 2012.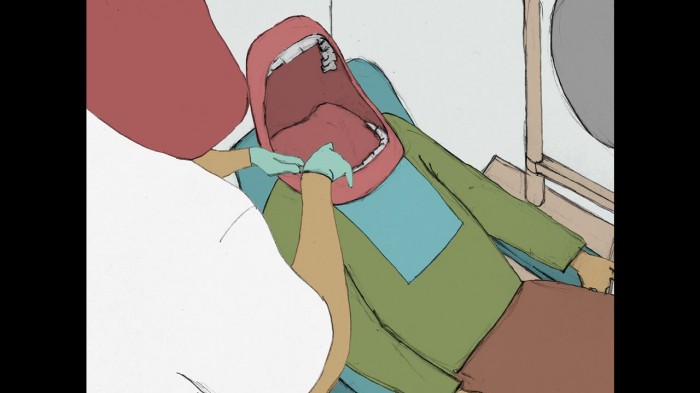 Eye in Tuna Care
Director : John Walter Lustig
2014 / United States / 0:04:06 / John Walter Lustig
A dentist's expertise is put to the test when an unusual patient seeks his help.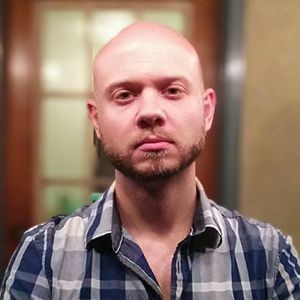 John Walter Lustig
John Walter Lustig lives and filmmakes in Queens, New York. Eye in Tuna Care is his second independent short film.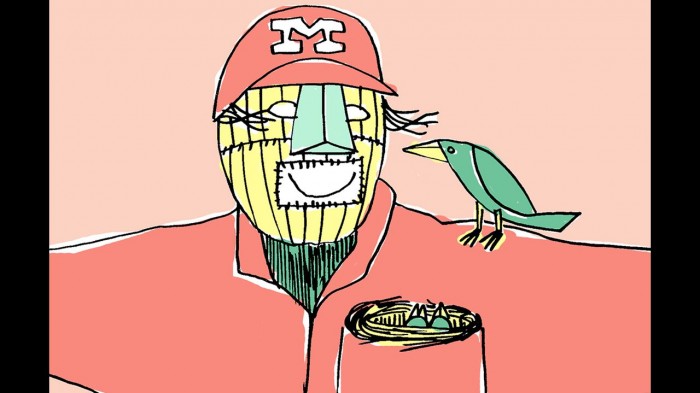 THE RIGHT WAY
Director : Emilio Yebra
2015 / Spain / 0:04:09 / Emilio Yebra
In nature there are situations that happen very rarely. In THE RIGHT WAY many of these situations occur on the same day and in the same place. Man is not visible, but nature shows us human behaviors.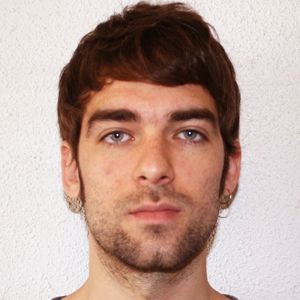 Emilio Yebra
Emilio Yebra García (Valencia 1988) studied Industrial Design Engineering at the UPV of Valencia doing a course at the Faculdade de Belas Artes of the Universidade de Lisboa. There he discovered the engraving and animation and it was there where he did his first stop motions. On his return to Valencia he followed learning about engraving techniques, and a year later he graduate from the Ilustration Specialist by de UPV.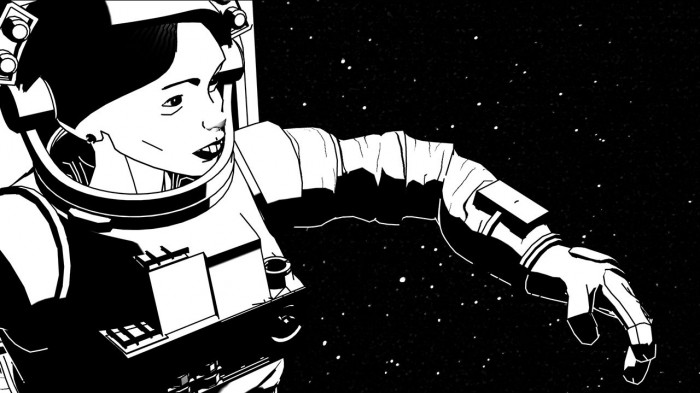 "BLACK"
Director : Tomasz Popakul
2015 / Poland / 0:13:30
"Black" is about pair of astronauts trapped on orbital space station because of nuclear war that ran very fast on the earth below. (there was third astronaut which we don't know who escaped alone by one and only rescue capsule. They lost contact with earth, all attempts to make connection with base or with anybody failed without answer. All thay can till now is to watch next nuclear explosions on the surface of earth and try to survive somehow together...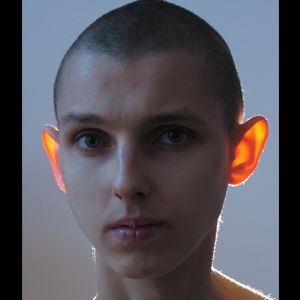 Tomasz Popakul
Graduated Department of Animation of the Film School in Łódź, Poland. His graduation film Ziegenort won the Grand Prize at New Chitose Airport International Animation Film Festival in 2014.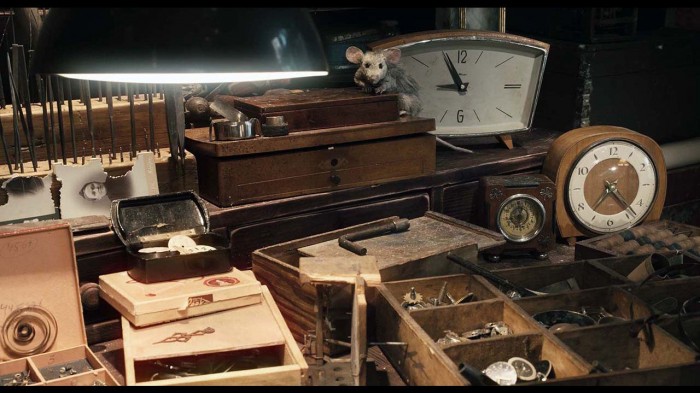 Tik Tak
Director : Ülo Pikkov
2015 / Estonia / 0:09:30 / OÜNukufilm
Animated film "Tick-Tack" is visualizing time and it's fatal nature. In order to underline the time as a metaphysical phenomena there are a lot of clocks and watches and its part to characterize it. We all are given "our time", this "our time consists in reality in thousands of different "times" since even every cell in our body has its own time given to live and to die.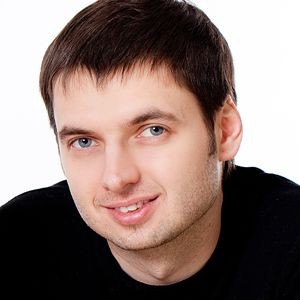 Ülo Pikkov
Ülo (b. 1976) studied animation at Turku Arts Academy in Finland and since 1996 has directed several award-winning short animation films in Eesti Joonisfilm and Nukufilmstudios. His articles, caricatures and illustrations have been published in the Estonian press. In 2005 he graduated from the Institute of Law in University of Tartu, focusing on the media and author's rights. Since then, he has worked as a manager and producer for documentary and animation films in Silmviburlane.

In parallel with producer's work Ülo has continued directing his own animation films and supporting new talents in the Estonian animation scene. Together with Priit Pärn he is the founder and associate professor of the Animation Department in the Estonian Academy of Arts. Recently he started PhD studies in Art and Design at the same institution. He is the author of Animasophy. Theoretical Writings on the Animated Film (2010).